BEFORE YOU BOOK YOUR TRIP... LET'S REVIEW.
We're super-excited to bring you our all-new voucher program. The new program improves on the old program in nearly every way. Here's a quick summary of how the new program improves on the old:
Just like on our old program, you'll still need to pay the taxes & fees (only now you won't have to pay them before seeing available resorts & dates). We've done our best to keep the taxes & fees as close as possible to what they were on the old program, but for some hotels they may be a little bit higher (that's the side-effect of bringing on better hotels & resorts). And keep in mind that just like on the old program, the taxes & fees don't cover any resort fees charged by the hotel upon check-in. But unlike the old program, we'll show in your booking summary what to expect for resort fees when you check in.
It's also still important that you're flexible with your resort. The available resorts still change regularly, but unlike the old program, we'll show you exactly how much longer a resort will be available to book. So if you see one you like, make sure you jump on it before it's gone!
And finally, you'll still need to be flexible with your travel dates. Our participating resorts only give us a limited number of rooms to book with vouchers on any given date, and on some high-traffic dates we might not get any voucher availability at all. Remember, what makes this program possible is that we're helping resorts fill rooms that would have sat empty. But unlike our old program, dates that don't have voucher availability can still be booked at regular price. So if only one or two days of your desired dates don't have availability, you can still book your trip! And any un-used voucher nights will stay on your account to use later.
And We've Got a Surprise!
With the launch of our new program, we're giving EVERYONE a $250 Stretch-Your-Stay Card. It'll save you $25/night for up to 10 nights. Use it to stretch your stay a little longer. Or use it on any night that doesn't have voucher availability! Booking extra nights is a GREAT way to support the incredibly generous hotels that make this program possible. 😀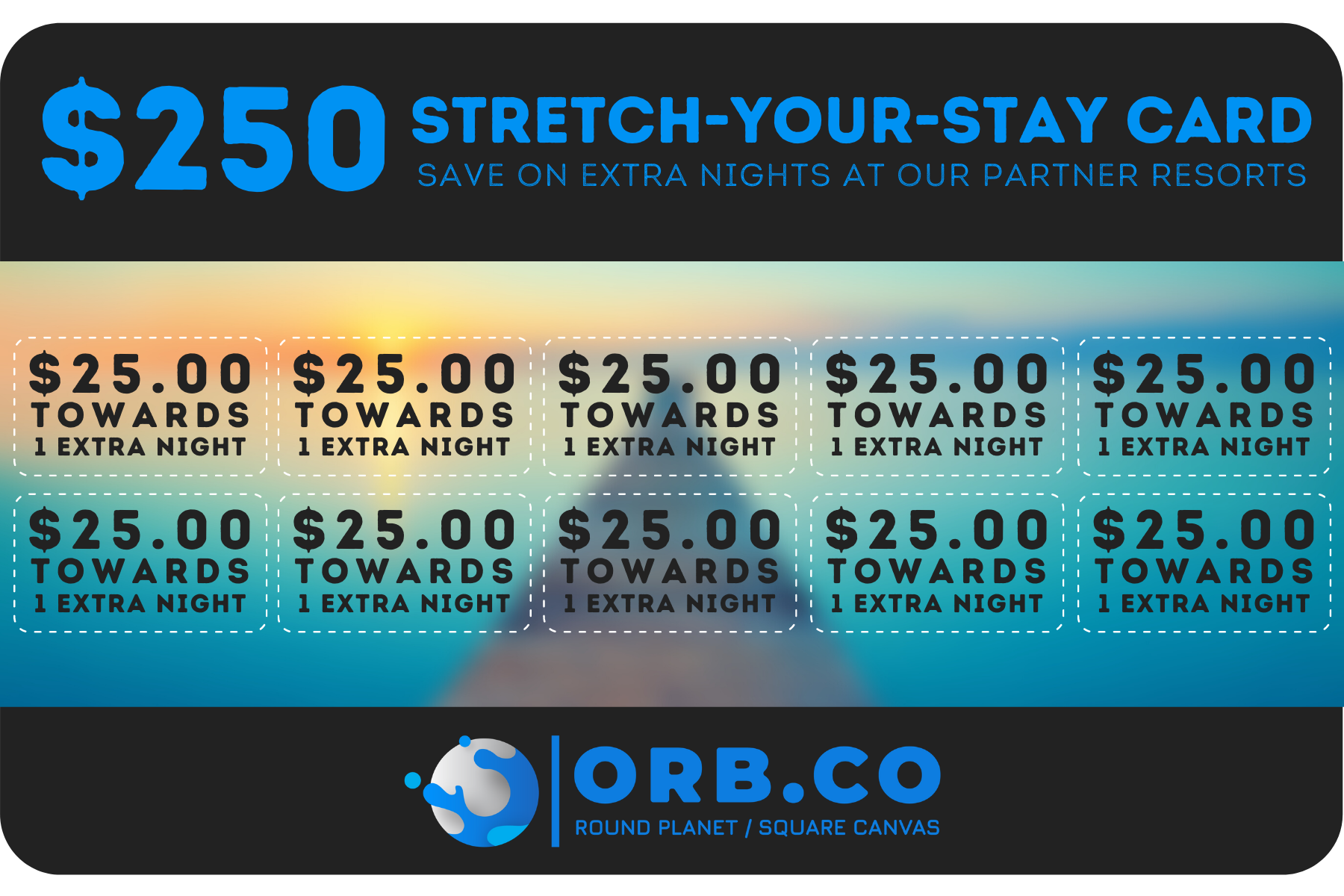 Browse our available hotels below. We've launched the program with hotels for Hawaii, and we're working hard to add hotels for all other destinations that were previously offered on our old program.